Make Money Flipping Houses In The Real Estate Market
The Real Deal on House Flipping: Turn Dirt into Dollars!
House flipping has emerged as the ultimate money-making technique in the real estate industry! If done correctly, flipping houses can be a lucrative business. In this article, we'll discuss what house flipping is, how to get started, and common mistakes to avoid in order to ensure every house flip is a success. Ready to make money flipping houses? Explore our comprehensive guide to real estate flipping and start maximizing your profits.
What is House Flipping or House Flipper?
House flipping is when a real estate investor purchases a property with the intention of fixing it up and reselling it quickly for a profit. The goal is to buy the property for less than its after-repair value (ARV), which is the estimated value after renovations, and sell the property for more than the purchase price and repair costs combined.
Definition of House Flipping
Transforming a property through house flipping involves purchasing a home, enhancing it with tasteful renovations, and reselling it for a lucrative gain. Let's get started on this exciting journey into the world of real estate reinvention. It involves finding the right property, assessing costs, and completing renovations or repairs before putting it up for sale. Flipping houses can be done with no money or with borrowed money from lenders.
How to Start Flipping Houses?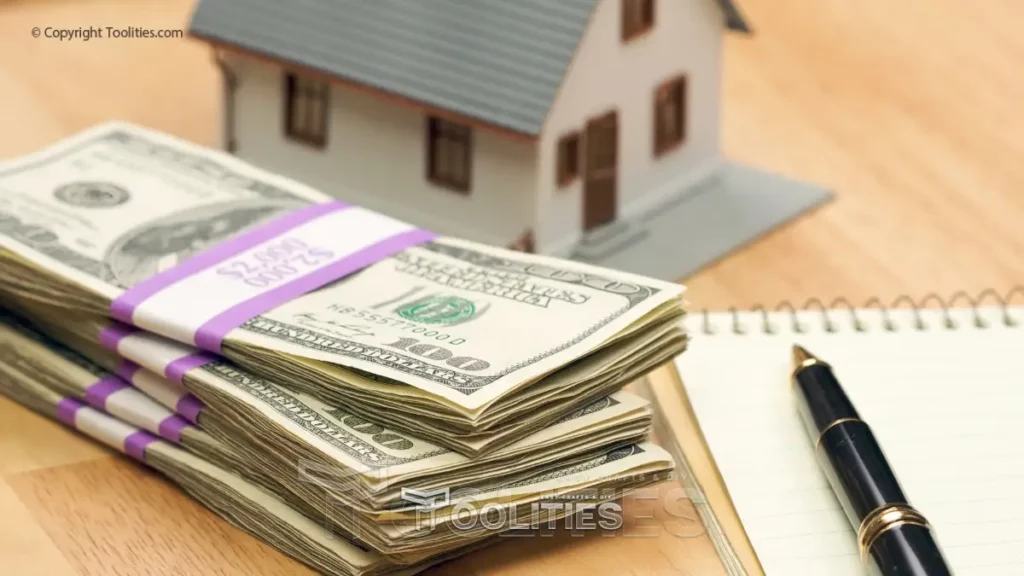 Before jumping into flipping houses, it's important to have a solid understanding of the real estate market, the financial risks involved, and the renovation process. A good way to start is to work with a real estate agent to find potential properties, and work with a contractor to assess renovation and repair costs. Learning all aspects of flipping houses, including property purchase and renovation, can make the first flip that much more successful.
Flipping Houses with No Money
Contrary to popular belief, it is possible to flip houses with no money. Real estate investors can work with private money lenders or hard money lenders to borrow the money needed for initial purchase and renovation costs. Having no money down can be a more challenging process, but it's an option for investors who want to flip houses but lack the initial capital.
How to Get Started in Real Estate?
When getting started in real estate, it's important to first identify a target market and develop a house flipping budget. Investors need to assess the types of properties they want to flip, including the preferred neighborhoods and styles of homes. Once the property type is selected, investors can work with contractors to assess renovation costs and make an offer on the property.
Steps to Flip a House
The steps involved in flipping a house include identifying a property, assessing the repair and renovation needs, making an offer to purchase, completing needed renovations, and reselling the property for a profit. While this may sound simple, there are many details involved in each step that should be carefully assessed to ensure a successful flip.
Right Property to Flip
The right property to flip depends on the investor's target market, the type of property they want to flip, and the estimated renovation costs. Investors should carefully assess the potential resale value of the property to determine whether it's worth the investment. New investors should also be conservative with their expectations for the first flip to avoid losing money.
Renovate or Repair?
When flipping houses, investors need to know whether to renovate or repair the property. Renovation involves significant changes that add value to the property, while repairs only fix existing issues. A careful assessment of the property and market should be made to determine which approach will yield the highest profit margin.
How to Make Money Flipping Houses?
Flipping houses and making a profit involves careful assessment of the purchase price, repair costs, ARV, and profit margin. Investors need to ensure they pay no more than 70% of the ARV, to leave a profit margin for themselves.
Purchase Price and Repair Costs
Investors need to purchase a property at a price that leaves enough room for repair and renovation costs, and still allows for a profit margin. It's important to work with a contractor to assess repair and renovation costs before making an offer.
After-Repair Value and Profit Margin
The after-repair value is the estimated value of the property after renovation, and investors need to ensure they can sell the property for more than the purchase price and repair costs combined. Additionally, investors need to leave a profit margin of at least 10% to make a good profit on the sale.
Use the 70% Rule to Flip Houses Right
To ensure a profitable flip, investors should use the 70% rule. This rule states that investors should pay no more than 70% of the ARV, or after-repair value, minus the repair costs. This will ensure a profitable flip and help investors avoid losing money on the sale.
Common Real estate Investing & House Flipping Mistakes to Avoid
While flipping houses can be a lucrative business, it's important to avoid common mistakes that can lead to lost profits.
Underestimating Repair Costs
Investors should work with contractors to assess repair costs accurately. Underestimating repair costs can lead to a lower profit margin, or even a loss on the sale. Additionally, unexpected repairs can arise during the renovation process, and investors should be prepared to handle these additional expenses.
It's essential to work with experienced contractors who can provide detailed estimates and identify all potential issues that may need to be addressed. One way to avoid underestimating repair costs is to conduct a thorough property inspection before making an offer. This will help identify any major issues that may need to be fixed and can prevent surprises down the line. Investors should also research costs for materials and labor in their area to ensure they are budgeting appropriately.
Ultimately, accurately estimating repair costs is crucial for investors to make informed decisions and maximize profits. By working closely with contractors, conducting property inspections, and researching costs, investors can ensure they are accounting for all necessary expenses and avoiding unexpected costs.
Choosing the Wrong Property to Flip
Choosing the wrong property, or misjudging the resale value, can lead to longer holding periods, higher costs, and lower profits. It's important to select a property that has a good resale value, and invest only in renovations that will add significant value.
Losing Money on the Sale
Flipping houses involves many costs, including property purchase, renovation, and reselling costs. Investors need to carefully track all expenses and ensure they are making a profit on the sale.
Key Players in House Flipping
Successful house flipping involves working with key players, including lenders, contractors, and real estate agents.
Lender
Lenders can provide the capital needed for property purchase and renovation. Hard money lenders and private money lenders can help investors who do not have the capital to invest themselves.
Contractor
Contractors can help investors assess repair and renovation costs, and complete the necessary work to make a profit on the sale. They are skilled professionals who can handle various aspects of the renovation process, from assessing the property's condition to managing the actual construction work.
These professionals can also help investors ensure that the work is done on time, within budget, and to the desired quality standards. Contractors can also help investors find cost-effective solutions to increase the property's value, such as suggesting alternative construction materials that are durable and require less maintenance.
They can also help investors identify cost-saving opportunities, such as sourcing materials at reduced prices, to help maximize profits. Overall, a good contractor can be a valuable asset to investors looking to profit from real estate renovation and flipping projects. By partnering with a contractor, investors can ensure that their renovation project is managed effectively, efficiently, and completed to their satisfaction.
Real Estate Agent
Real estate agents can assist in property assessment, and marketing the property for sale. They can also help investors identify potential properties for investment.
The Real Estate Market in 2023
As of 2023, the real estate market is expected to continue to grow, making it a good time for house flipping. Understanding market trends and predictions can help investors make good investment decisions.
Real Estate Investing Trends and Predictions
Real estate investing trends in 2022 are leaning towards smaller properties, including single-family homes and townhouses. Additionally, there is expected to be an increase in millennial home buyers looking for affordable properties.
How the Market Will Affect House Flipping
As the real estate market continues to grow, house flipping will remain a profitable business for investors who carefully assess purchase prices and renovation costs.
When to Buy and Sell Houses?
The best times to buy and sell houses vary based on the local market. However, it's generally best to buy during a slow market, and sell during a high demand market. Investors should work with real estate agents to identify the best times to buy and sell properties in their target markets.
Wrapping Up
Flipping houses can be a great way to make money while also getting to enjoy the satisfaction of seeing a property go from run-down to stunning. It's not an easy task and will require hard work, but when done right, it can be very rewarding. So why wait? Start researching properties today, and you could have your first flip up and running in no time! Don't forget to set goals and keep learning so that you become an even better investor as time passes.