Simple DIY Shiplap Wall Ideas To Upgrade Your Home Decor
A shiplap wall is an easy, affordable way to upgrade any room in your home. With its rustic charm and timeless appeal, it can easily become the star of the show. Whether you want a feature wall or an entire room with a ship lap treatment, there are plenty of ideas to inspire your next project. From traditional white painted styles to modern stained designs, this article will provide simple shiplap wall ideas that can be used to enhance your home decor.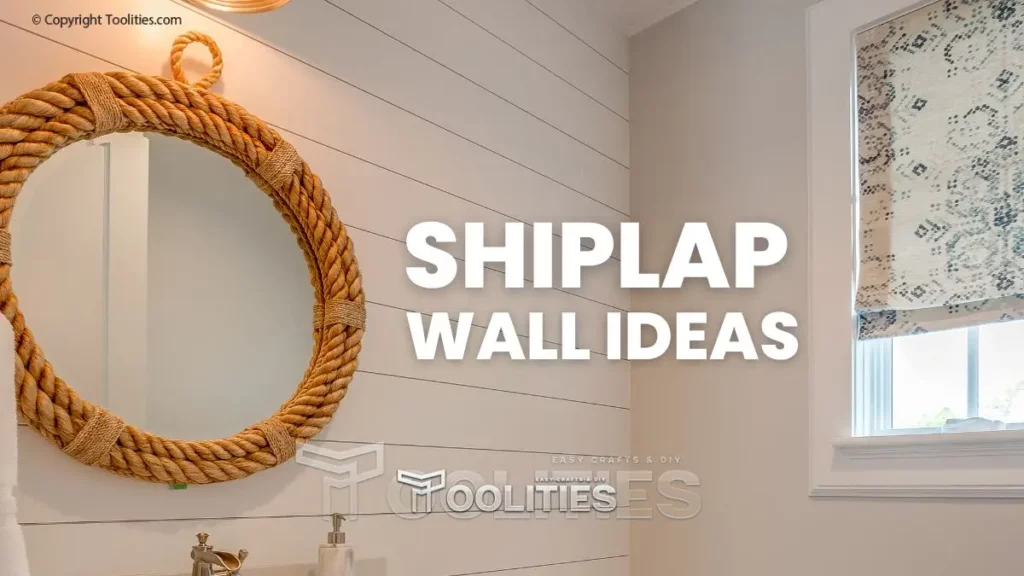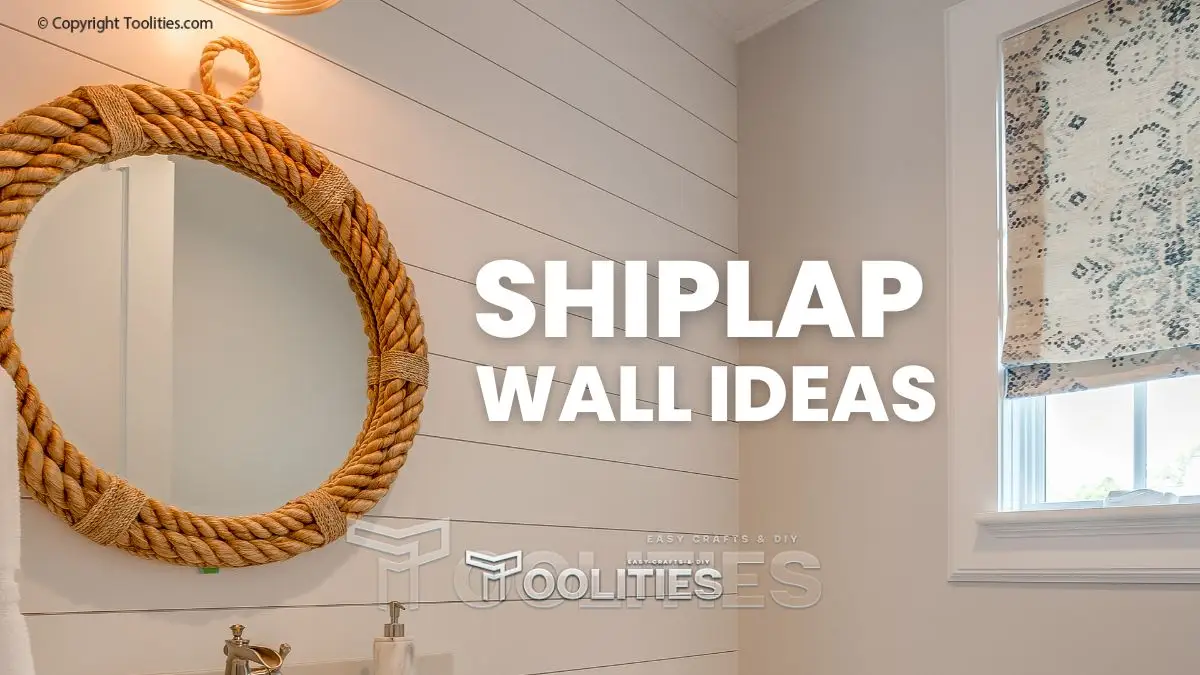 DIY Shiplap Wall Ideas
They are an excellent way to update the look and feel of your home. They have been popular for many years, but they're now enjoying a resurgence in popularity due to their rustic and chic style. You can create one yourself with some basic tools and materials. You'll need boards, nails, spacers, and other items depending on the type of shiplap panels you want to create.
The great thing about shiplap walls is that you can customize them to fit whatever space or design you want. You can choose from different colors and textures to create a unique look that reflects your personal style. With a bit of creativity and effort, you can transform any room in your home with DIY shiplap wall ideas.
Materials Needed for DIY Shiplap Wall decoration
If you're looking to add a rustic, farmhouse feel to your home, then this is the way to go. To get started, you will need a few materials. First, you'll need planks of wood. You can either buy these already cut and pre-measured, or cut them yourself. You will also need nails and screws to secure the planks in place, as well as some putty or caulk to fill any gaps between boards.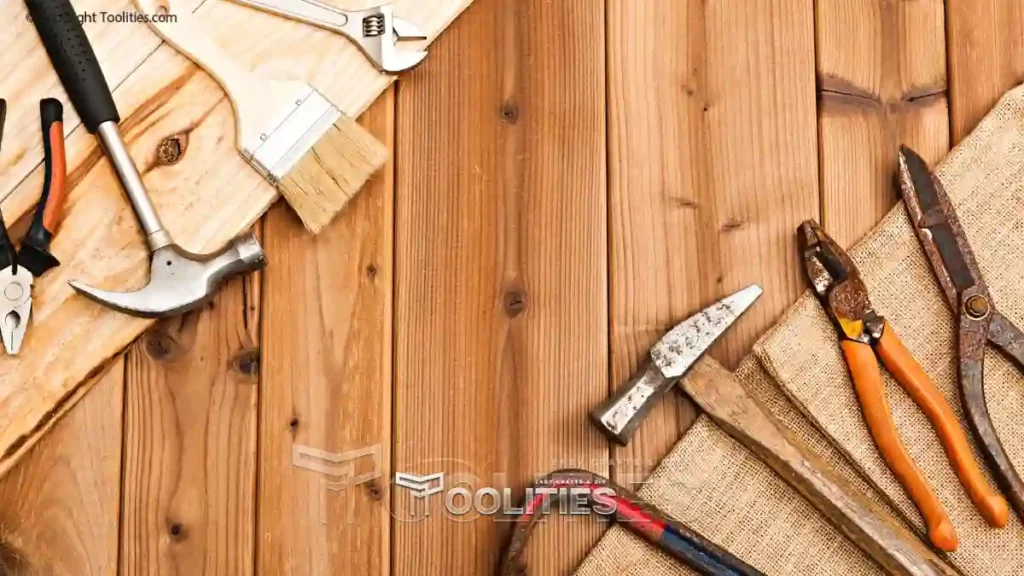 A leveler, saw and drill are also essential for making sure everything is straight and secure. Finally, you may want to use some kind of sealant or paint for extra protection against moisture and wear-and-tear over time. With all the necessary supplies, you can create a beautiful shiplap wall that adds charm and character to any room in your home!
Preparing the Wall
Preparing the wall for shiplap wall ideas is an important step in any home improvement project. It's best to start by taking measurements of the wall and seeing if it is level and smooth. If not, then use a drywall knife to remove bumps or unevenness. Make sure to also fill in any gaps or holes with Spackle before beginning.
Sand down the area so that it is smooth to the touch, and then prime the wall with a coat of paint or sealer before installing the planks. This will help ensure that your design looks perfect after it's installed, as well as provide added protection against moisture damage or staining. Lastly, determine where you want to install your shiplap panels and mark out where they will go on the wall so that you can easily attach them when ready.
Installing Shiplap Planks
Installing Shiplap planks is a relatively simple process that can add instant charm to any wall. To begin, you will need to measure the area of the wall you are covering and then cut them to size using a saw.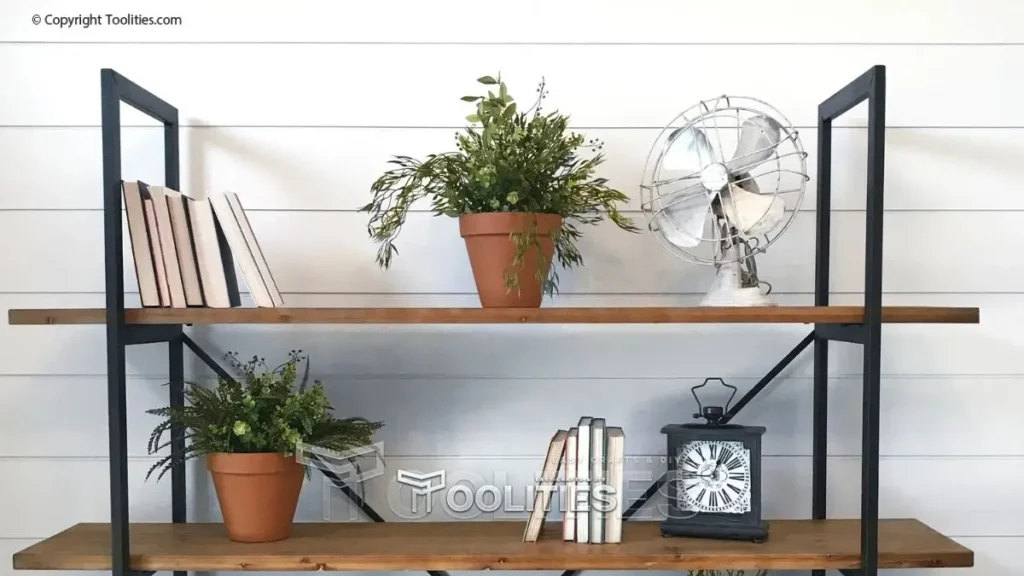 Next, you will need to attach the panels to your wall using nails or screws. It's important to make sure that each one is level before attaching it, so use a spirit level if necessary.
Once all have been attached, you can fill in any gaps with caulk or spackling compound and sand smooth. If desired, you can also paint or stain the planks to achieve your desired look. Installing shiplap boards is a great way to instantly upgrade any space and add rustic charm!
Alternatives to Shiplap
Alternatives to shiplap are great for those who love the look of this classic siding but want something more unique. One option is clapboard, which is a type of overlapping wood siding that often looks like horizontal planks. It's available in different styles and sizes, so you can find the perfect look for your home.
Another great alternative is board and batten, which gives a vertical look to your exterior walls. This style uses wide boards with narrow strips of wood on top and bottom to create a unique pattern. Both options are timeless and will instantly add character to any home's facade. Plus, they're easy to install and come in various materials such as cedar, redwood, vinyl, or fiber cement, giving you plenty of options when it comes to style and budget.
Hanging Decorations
Hanging decorations are a great way to brighten up any space! They come in all different shapes, sizes, colors and materials. You can find them made from paper, fabric, plastic and even wood. Hanging decorations can be hung from the ceiling or walls, creating an eye-catching design element that can complement any room's decor.
You can mix and match different types of hanging decorations to create unique visual combinations that will suit your home's style. Whether you're looking for a festive touch during the holidays or simply want to spruce up your living space with some stylish décor, hanging decorations are sure to be a hit!
Finishing Touches
When it comes to these decor ideas, the finishing touches can make or break the design. If you want a classic look, use trim boards on the top and bottom of the wall. This will help keep the planks in place, as well as give them a finished look. You can also add accessories such as sconces, artwork or mirrors to your wall.
Paint is another great way to personalize your walls – choose a color that complements the rest of your room for a cohesive look. Finally, consider adding some texture by installing wood tongue-and-groove panels in between each panel – this will create an interesting depth and dimension to your wall design. With just these few simple steps, you can easily customize your wall and watch it become a beautiful focal point in any room.
What Are The Vertical Shiplap Walls
Vertical shiplap walls are a popular wall design trend, especially for DIYers looking to create a farmhouse-style look in their homes. Shiplap is a type of wooden paneling made up of boards that are cut with grooves and rabbets to fit together snugly. It's traditionally used on the exterior of buildings, but it can also be used indoors as wall paneling.
Vertical shiplap is installed by nailing each board vertically along the studs in your wall. The width of the boards depends on the look you want to achieve, but typically they range between 4–10 inches wide. Installing vertical shiplap creates visual interest, texture and adds dimension to any wall ideas you may have.
After installation, caulk or fill any gaps or uneven edges with wood filler and then finish off with a baseboard trim for a finished look. Whether you're looking for an easy do-it-yourself project or wanting to add some farmhouse charm to your home, these trending decor styles are an excellent choice.
Where Do You Buy Shiplap for Walls
Shiplap is an ideal material for creating a unique accent wall in any room. It's easy to find and purchase at many home improvement stores such as Home Depot, making it an affordable and accessible option. When shopping for shiplap, you'll usually find it as either pre-painted or unfinished wood panels or planks, which can be easily installed on walls and ceilings.
The pre-painted shiplap is a great choice for those who want to add instant color or texture to their space without the hassle of painting. Unfinished shiplap allows for more customization options, allowing you to paint it in whatever color or design you'd like. No matter what type you choose, it will instantly add character and charm to your home, while also acting as an effective accent wall.
Shiplap and Rustic Wood Accents
Shiplap and rustic wood accents are a great way to add character and charm to any home. They are a type of wooden board that interlocks with each other, giving it a unique look and texture. It can be used on walls, ceilings, and even furniture, making it a versatile accent option.
Rustic wood accents add an organic touch of nature to any room, from distressed wood beams to weathered barn doors. Both shiplap and rustic wood accents will instantly give your home a timeless appeal. Whether you choose to use shiplap for an entire wall or just as an accent on the ceiling, the effect will be one that creates warmth and comfort in any space.
Most Popular Shiplap Brands
Here we recommend these 3 popular brands that offer shiplap products for home improvement and decor projects:
Metrie:
This company offers a wide range of shiplap products, including both interior and exterior siding options, as well as pre-painted and pre-finished options.
Eastern White Pine:
This brand is known for its high-quality, durable shiplap products that are suitable for both interior and exterior use. They offer a variety of lengths and widths to suit different projects.
Weaber Lumber:
This company offers a wide range of shiplap products, including shiplap siding, wall paneling, and flooring. They use reclaimed wood to make their products that gives a rustic and natural look.
---
Final Tholughts
Shiplap walls are a great way to upgrade your home decor and add a unique, cozy touch. Whether you prefer the bright white look of freshly installed shiplap or the rustic charm of a painted wall, the possibilities are endless.
With some simple tools, supplies, and these simple DIY shiplap wall ideas, you can easily create a beautiful ship lap wall that will enhance any room in your home.